Oschadbank is the State Savings Bank of Ukraine, employing 35 thousand people. Each Ukrainian citizen is its stockholder, as a matter of fact. In a volatile economic environment, Oschadbank is the only financial institution that provides 100-percent state-insured savings.
The bank started to change by implementing cutting-edge technologies and opening innovative branches. However, its image was strongly affected by Soviet past. Moreover, top managers were reproached for allegedly inexpedient expenses in hard times of the raging war on Ukrainian East. So, the bank needed to justify a critical necessity of those internal changes and get the whole country involved.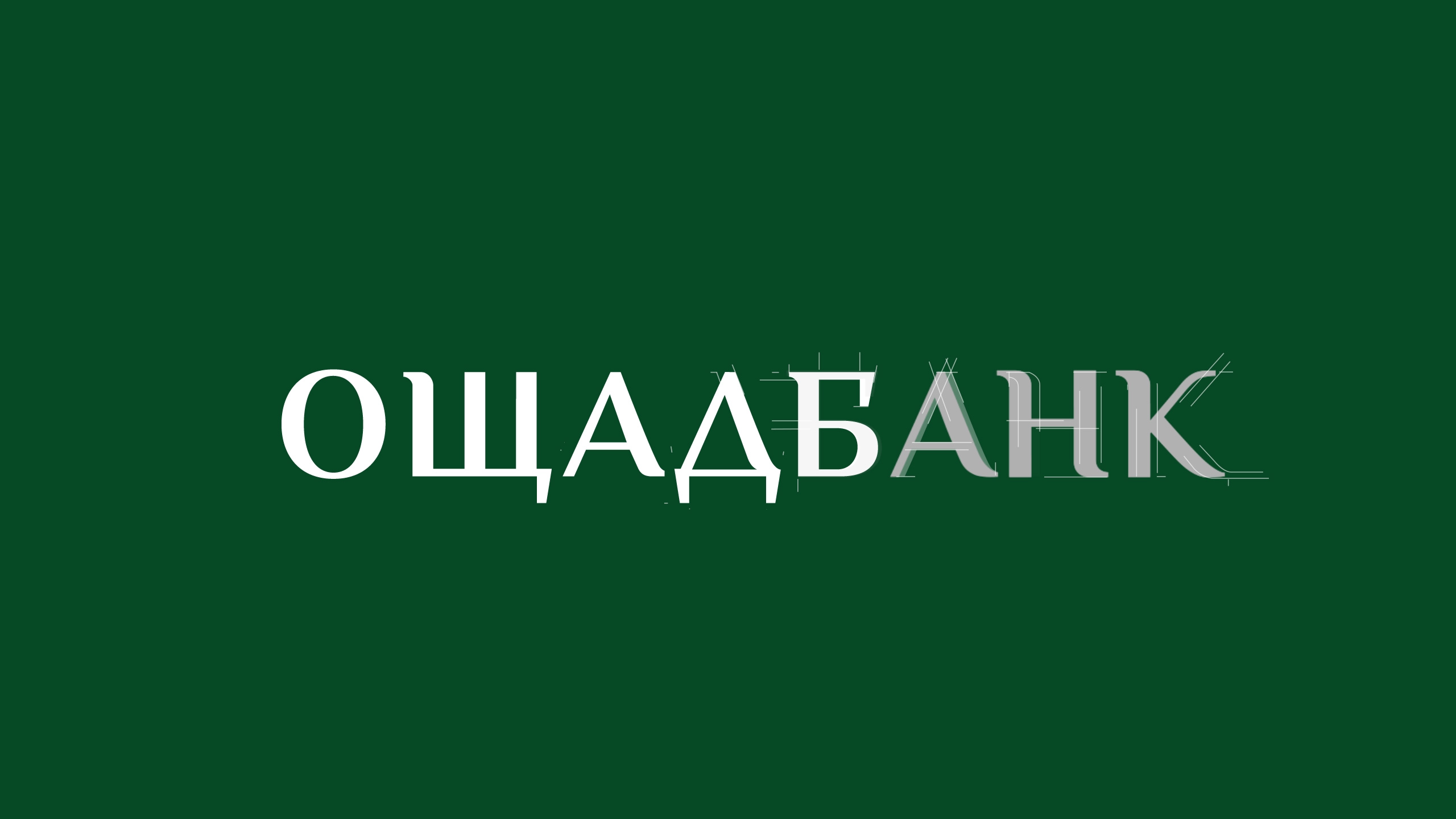 We created a positioning based on a simple strategic statement "Bank is the country". We realized that a state-owned bank could not use the language of big-budget commercials and expensive posters. Our main challenge was to remove all the extraneous stuff and open up to people. We cleaned up bank visual identity, did away with the percent sign styled from a small oak tree, and left the logo with neat lettering only, adding a key descriptor there – My bank. My country. We added yellow brightness to traditional deep green built-into Oschadbank identity, and, as a matter of fact, the underlying logo story is that it is just a green-filtered Ukrainian national flag. We made a unified financial menu to replace a of host handouts scattered all over the branches. We also launched the Oschadbank.tv channel on YouTube to account regularly to bank's stockholders and depositors.
"Cherish the Good"
Advertising Campaign. Spring-Summer 2015
One important, even crucially determinative, was the do away with conventional ads and stick to documentaries. That meant doing away with actors, expensive sets, foreign directors and Hollywood budgets for all bank footages. Real people in a real life only. That manner of communication did work, since the two-episode communication "Cherish the Good" promoting a specific deposit generated the income of over 6 billion UAH in one month. Simultaneously, a big interactive project "Hopeful Eggies" from Oschadbank, timed to coincide with Easter holidays, hit Ukrainian Internet.
On all central TV-channels, throughout the network of our offices we begin to communicate with people by the language of values – simple, understandable and close to everyone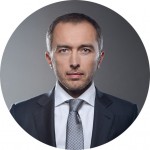 Andriy Pyshniy, president of Oschadbank
Kyiv, 10.03.2015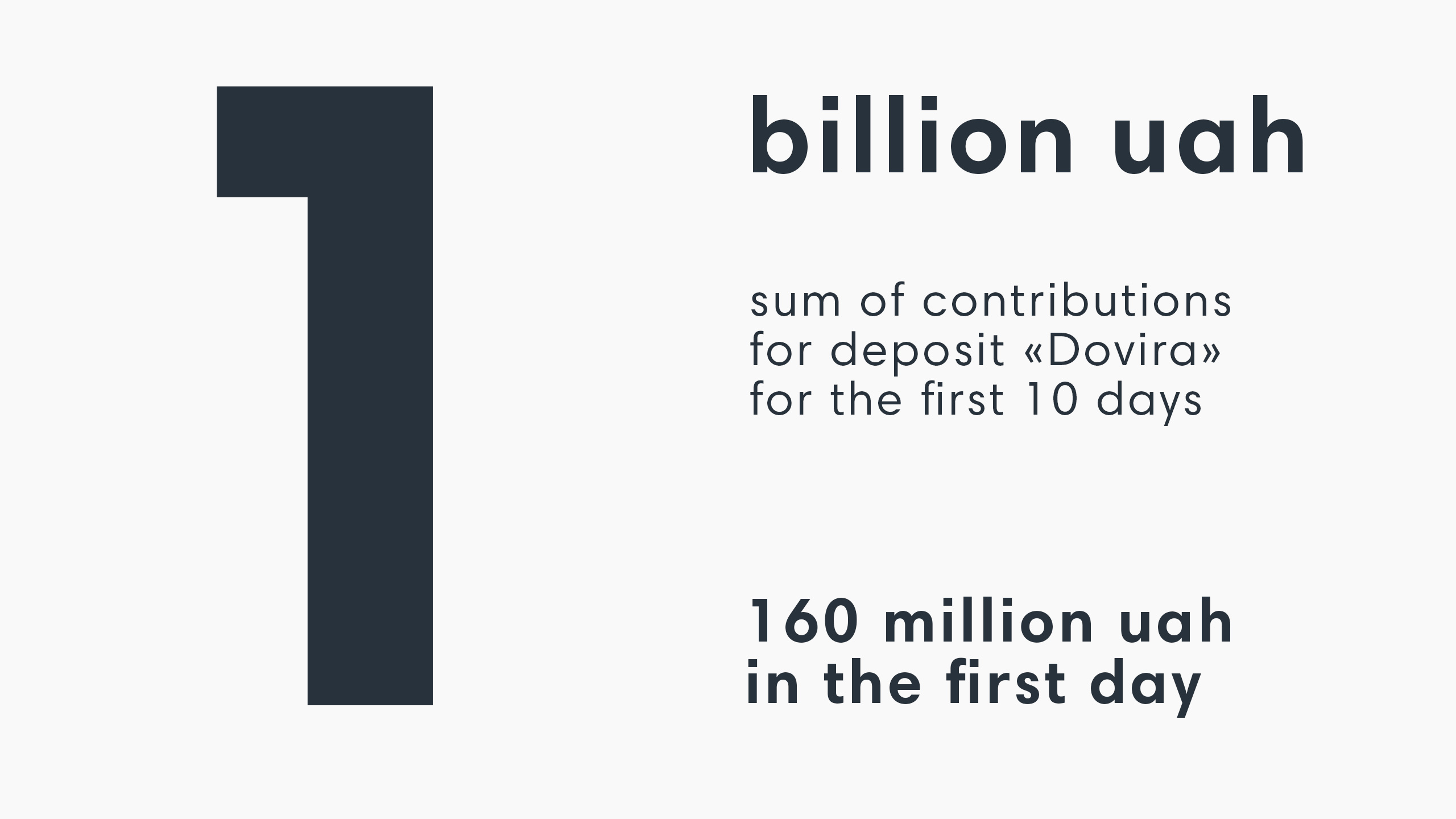 The rebranding project of Oschadbank won the Red Dot Awards 2016 in the Brand Design category. It was for the first time that a Ukrainian state-owned financial institution was awarded a design and communication prize. Oschadbank changed not only the logo but also their relations with clients to open and friendly dialogue. The jury admitted the new visual style and clear communication to be a bold decision. New Oschadbank's identity successfully competed against 46 other projects from Europe, Asia, and America.
At the end of November 2015, Oschadbank rolled out a new deposit program. Its duration was limited to wintertime only, so we have added warmth coming up with the "Warm Embrace" name. We developed a set of protagonists for world's warmest leaflets, with separate versions for adults and children. Yet they did not contain any age limit marks so that people could pick a warm leaflet by themselves. Posters featuring a bear, fox and raccoon hit the streets of Ukrainian cities and towns urging everyone to "open their arms for a hug". In dozens of bank branches, big bears were taken at unawares hugging happy bank visitors. Furthermore, bears, foxes and raccoons have been assisting Oschadbank operators in their daily rigors since the beginning of December 2015.
Interior solution for the corporate café
Artist: Lera Lyashenko
"Oschadbank 24/7 & vareniki"
Advertising Campaign. Autumn 2016
There is no doubt the world has changed dramatically. Nobody knows what will happen tomorrow but tomorrow is in our hands. The new campaign of Oshchadbank is all about this. So let's explore new technologies and take care of our families to make our tomorrow great!
"Oschad 24/7. Click-click, and you have a deposit"
Advertising Campaign. Summer 2017
Sometimes it seems that some things are incredibly difficult to do: to step under a cold shower, to venture upon singing in the street, or open your first deposit. But once you start doing it, everything turns out to be simple. Especially the deposits at Oschad 24/7. Click-click, and you have a deposit.
Small and medium-size business is the basis of a new economy. Unfortunately, in Ukraine, it creates only 15% of GDP. To reach the level of successful European countries, we need two more million entrepreneurs. The toilers who are ready to build their business, their future, and their country.
Oshchadbank initiated a national program supporting small and medium-size businesses. We have developed a strategy for the program, a name, and identity, which became the basis for all the program's products. By the start of the campaign, we shot more than two dozen commercials, even with real people.
May the beaver be with you!