The Baluvana Halia Varenyky House is a democratic urban cafe with traditional Ukrainian cuisine. Meat and potato varenyky, as well as sulguni and cottage cheese ones, are handmade here. Borshch and chicken broth with quenelles are also served at the cafe. The varenyky house has a long menu, but all the dishes offered here are simple and familiar since childhood.
The cafe chain got its meaningful and emotive name in 2017. Before that, you may have heard some of its other names, such as the Cherkaski Stravy Varenyky House, or Zhytomyrski Stravy, Kyivski Stravy. In that way, each city had its own varenyky house. The new name brought about the necessity to also change the visual style of the cafe.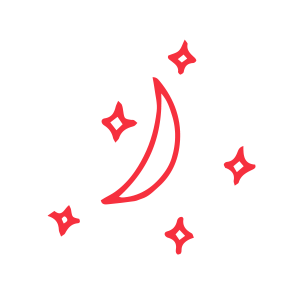 Challenge
In this project, we were always looking for the golden mean: the solution had to emphasize the Ukrainian nature of the cafe. At that, the request was not to use such typical symbols as vyshyvanka or rushnyk in the design. The task was to find a strong but an easy-to-implement idea in order to turn the varenyky house into a location with a soul and a special, warm atmosphere.
Solution
We developed a variable identity based on the Kalyna Ukrainian font from the Narbut font family, which announces itself the ethnic style of the varenyky house. We supplemented the text logo with an author's graphics depicting a happy Ukrainian couple, Halia and Petro. We applied the graphic elements to all the cafe attributes, from the menu to the takeaway bags. And each of them narrates its own story.
We came up with a sticker system for labeling products. Red stickers are designed for varenyky, and white for preserves and branded drinks. Each sticker has a characteristic symbol depicted on it—a bee for mead, a pear for wilding nalyvka.
In the style, we preserved the three primary colors—white, red, and black, as classic amulet colors. We conveyed all our love for ornament and culture through them, without using the typical symbols. The new design has turned out to be a balanced one, combining a Ukrainian flair and modern simplicity.